The second National Ambulance BME Forum Conference (NABMEF) took place in Brighton on 24 October 2019. Thank you to South East Coast Ambulance Service for hosting the event.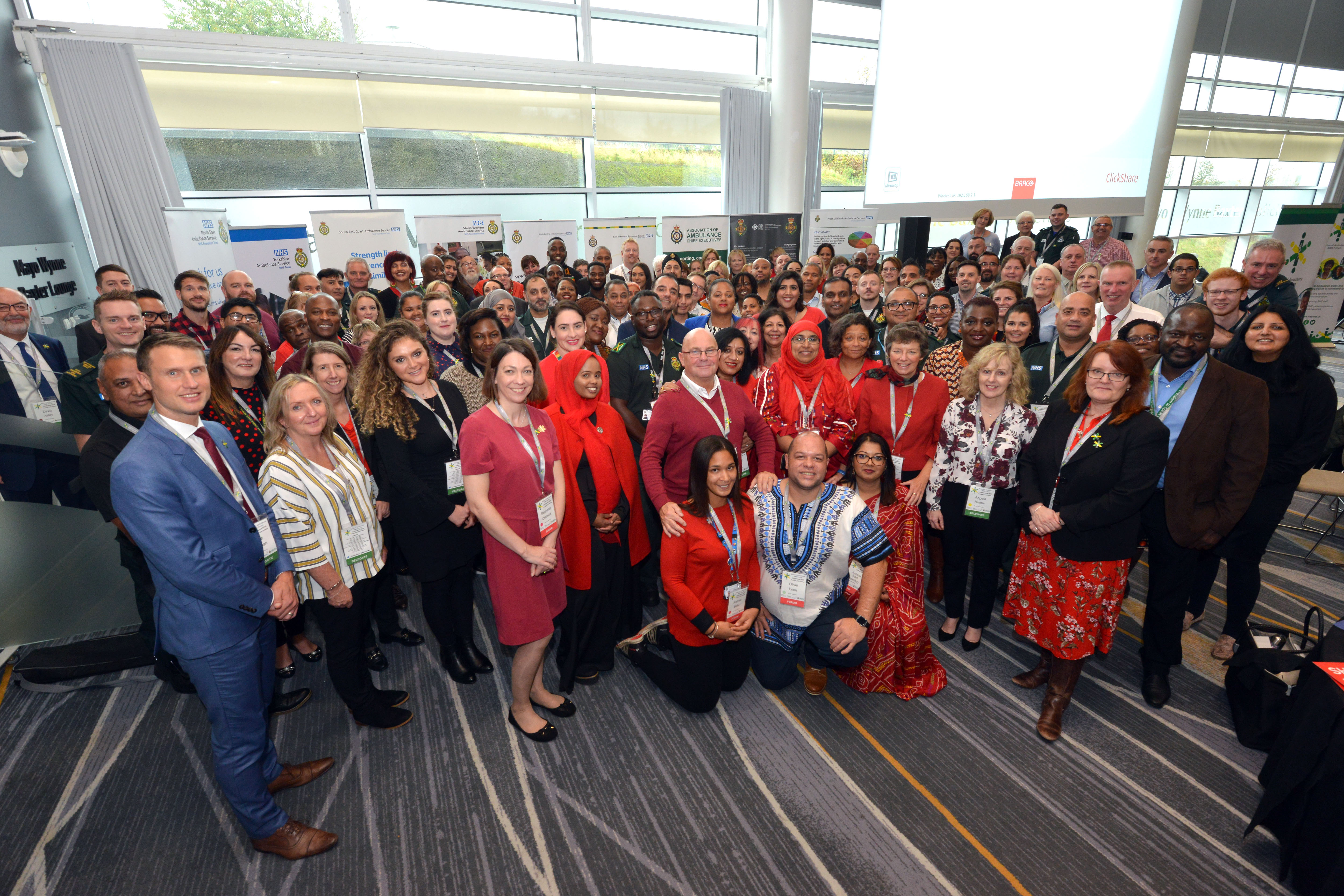 The theme was 'Race to inclusion' and focussing on aspects of race inequality that impact on staff. The key message of the event was look after your staff as they are your biggest asset.
The agenda was indeed jam packed - copy is included below.
The audience was updated on the progress of the NABMEF by Tasnim Ali, followed by a compelling personal story by Jayne Phoenix, Deputy chair of the NABMEF. Jayne highlighted the journey of finding her father and the impact of being a child of dual heritage and growing up in our complex world.
Our key note speaker Cherron Inko-Tariah MBE, Author of The Incredible Power of Staff Networks, spoke about identity, making assumptions about what we see and that whatever our personality types we all bring a unique perspective to work.
Delegates were invited to attend a number of insightful workshops throughout the day.
Morning session:
Group 1: Tim Wellington - Mental Health in the BME workforce and communities
Group 2: Alistair Gunn- Setting Up Successful Staff Networks: The 'Let's Get Better Together' Experience.
Group 3: Pam Brown – 'Unkinking the hosepipe. The micro-behaviours that you weren't aware of'
After lunch we had some lovely poetry from the talented Georgina Parke, a local poet from Brighton.
Afternoon session:
Group 1: Jennifer Izekor- Becoming a Culturally Intelligent and Inclusive Leader.
Group 2: Kez Hayat and Melissa Berry- Inclusive Recruitment and Selection.
Group 3: Jayne Phoenix and Pam Brown-The impact of intersectionality in race and diversity.
The final speaker was Wellington Makala, Managing Director in Hertfordshire Partnership University NHS Foundation Trust. He was a very inspirational speaker and we need to remind ourselves ' I can, I will, I must'. You must remember where you came. He reinforced the notion of 'I see you', do you really pay attention to people when you ask someone how are you, do you listen to their answer and learn about their lives.
Closing remarks were made by Jason Killens, CEO Welsh Ambulance Service and Chair of the National Ambulance Diversity Forum.
The National Ambulance BME Forum launched its new website has some fantastic resources about how we can support BME staff and patients. You can find them here: http://nabmef.uk/resources/
Programme
Presentations
Click on the links below to view the presentations